LIVE FROM THE RANCH
Guide Dogs, Freestyle, and Trick Training Demonstrations
In this episode, Ken Ramirez and Michele Pouliot
 discussed her involvement with transitioning guide dogs to clicker training and the many applications of Canine Freestyle behaviors. Michele demonstrated how to train duration and how to use trick training to teach husbandry and other foundation behaviors with Sake, Deja, and Keiko. Ken demonstrated teaching Marlin the "head in a prop" trick, as well as the importance of putting your animal first.
Due to technical difficulties, we weren't able to show some of the amazing training you've been doing at home. Enjoy this compilation of last week's training challenge: Train your animal to discriminate between two targets.
Learn more about this week's training challenge below!
This Week's Training Challenge
Teach your animal to put their head in a prop!
Use Michele's technique, capturing, shaping, or luring to teach your animal to put their head in a hat, basket, bucket, or other similar item.  As you teach your animal, aim for building duration.
Remember to start slow, don't push the animal past their comfort level, and keep sessions short and positive!
Share on social using #KPCTtrainingchallenge
Take Your Training Further with These Special Offers!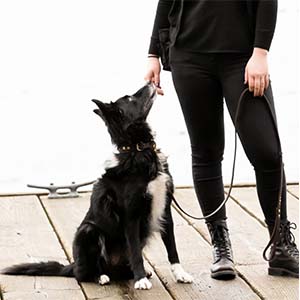 Learn from Home and Save Up to 15%
This month only, save up to 15% on courses for experienced trainers! Learn from home at your own pace and come away with skills you can put into practice right away.
Save 20% on Training Kits
Our training kits contain everything you need to start training your puppy, dog, cat, bird, or horse—all 20% off this month! 
Apply for an Online Course Scholarship
Take Your Training Further with These Special Offers!
LEARN ABOUT THIS WEEK'S SPEAKERS