LIVE FROM THE RANCH
Setting Up Successful Playgroups for Shelter Animal Enrichment
EPISODE 20: August 13, 2020
In this episode, Ken Ramirez and Mara Velez talked about the value of playgroups as part of a larger enrichment program for shelter animals. Mara showed the steps she takes before and during dog-dog introductions and Ken did a live demonstration where he introduced the shy alpacas to his dog, Mr. Miyagi.
This Week's Training Challenge
Demonstrate ways you keep your animal safe while meeting new animals or being introduced to new situations.
In this episode, both Mara and Ken shared training sessions where they introduced animals to new animals. One of the things they emphasized and illustrated was the thoughtful and planned approach to protecting their animals from harm.

Training techniques we use are important, but much of the success depends on keeping animals safe -- that's the focus of this week's challenge!
Share on social using #KPCTtrainingchallenge
Take Your Training Further with These Special Offers!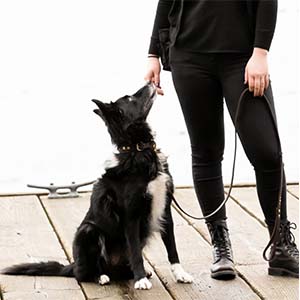 Learn from Home and Save Up to 15%
This month only, save up to 15% on courses for experienced trainers! Learn from home at your own pace and come away with skills you can put into practice right away.
Save 20% on Training Kits
Our training kits contain everything you need to start training your puppy, dog, cat, bird, or horse—all 20% off this month! 
Apply for an Online Course Scholarship
Take Your Training Further with These Special Offers!
LEARN ABOUT THIS WEEK'S SPEAKERS