LIVE FROM THE RANCH
ClickerExpo LIVE Sneak Peek!
EPISODE 22: August 27, 2020
​

In this action-packed episode, Ken Ramirez shared a sneak peek of ClickerExpo LIVE through four live training sessions! In the first session, K
en and Juliana played a game to build clicker mechanical skills -- you can watch and play along with from home!  Next, Ken demonstrated with Marlin, then coached Juliana and her dog Lulu through the beginning steps of conditioning clapping as a secondary reinforcer. After, he demonstrated how he teaches the concept of novelty with mini-donkey Sparkle. And finally, he demonstrated the training he's doing with the shy and skittish alpacas so they gain comfort in working independently from each other.  
This Week's Training Challenge
Have you ever been inspired to train a new behavior because of a ClickerExpo speaker or presentation?

In honor of this preview of ClickerExpo LIVE, we'd like to see examples of training that can be traced back to inspiration gained by a ClickerExpo speaker or presentation. Share examples and let us know who or what inspired you!
Share on social using #KPCTtrainingchallenge
Take Your Training Further with These Special Offers!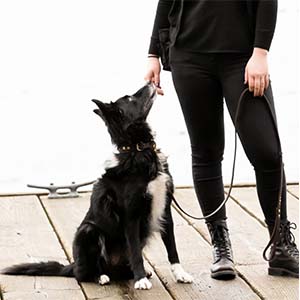 Learn from Home and Save Up to 15%
This month only, save up to 15% on courses for experienced trainers! Learn from home at your own pace and come away with skills you can put into practice right away.
Save 20% on Training Kits
Our training kits contain everything you need to start training your puppy, dog, cat, bird, or horse—all 20% off this month! 
Apply for an Online Course Scholarship
Take Your Training Further with These Special Offers!