LIVE FROM THE RANCH
Husbandry at Home with Live Training Demonstrations
EPISODE 5: April 30, 2020
In this episode, Ken Ramirez and Laura Monaco Torelli discussed how to prepare pets for success at the vet, what to start with at home, and how to get client buy-in on training these incredibly important behaviors. Marlin and Santino were wonderful partners in live training demonstrations throughout the broadcast.
This Week's Training Challenge
Find a way to make body tactile fun!
- Try "touch" with a new body part
- Introduce a new prop
- Work in a new location
Remember to use a high rate of reinforcement, don't push the animal past their comfort level, and keep sessions short and positive!
Share on social using #KPCTtrainingchallenge
Take Your Training Further with These Special Offers!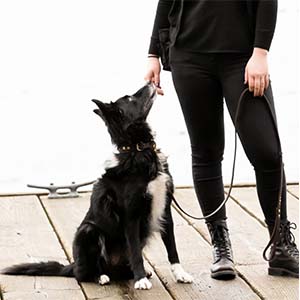 Learn from Home and Save Up to 15%
This month only, save up to 15% on courses for experienced trainers! Learn from home at your own pace and come away with skills you can put into practice right away.
Save 20% on Training Kits
Our training kits contain everything you need to start training your puppy, dog, cat, bird, or horse—all 20% off this month! 
Apply for an Online Course Scholarship
Take Your Training Further with These Special Offers!
LEARN ABOUT THIS WEEK'S SPEAKERS