LIVE FROM THE RANCH
Raising Puppies and Age-Appropriate Training Demonstrations
In this episode, Ken Ramirez and Scotti Harvey discussed raising puppies, teaching resilience, introductions to novel stimuli, criteria for reinforcement, and considerations for your first interaction. Ken did a training demonstration with Dane and Neo, our skittish, 1-year-old Nigerian Dwarf Goats and Scotti did multiple training demonstrations with her 6-week-old Icelandic Sheepdog puppies.
This Week's Training Challenge
Take a natural behavior, that you can predict, and get it on cue!
You can
capture
it,
shape
it,
target
train it... whatever you think your animal will respond to best.
Remember to reinforce it well and make sure it is predictable and reliable before you put it on cue.
You may only get the first steps completed this week - that's okay. Always move at your learner's rate!
Share on social using #KPCTtrainingchallenge
Take Your Training Further with These Special Offers!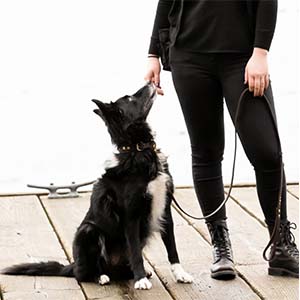 Learn from Home and Save Up to 15%
This month only, save up to 15% on courses for experienced trainers! Learn from home at your own pace and come away with skills you can put into practice right away.
Save 20% on Training Kits
Our training kits contain everything you need to start training your puppy, dog, cat, bird, or horse—all 20% off this month! 
Apply for an Online Course Scholarship
Take Your Training Further with These Special Offers!
LEARN ABOUT THIS WEEK'S SPEAKERS