LIVE FROM THE RANCH
EPISODE 26: September 24, 2020
In this episode, we got an inside look at how
Ken Ramirez
trains new animals with Rhodie and Dobie, 3.5-month-old Kinder goats who joined The Ranch just six days ago. Ken conducted four live training demonstrations and showed how far they've come in a few short days. He talked about his approach to training new animals and the importance of having a training plan, making small approximations, and most of all, ensuring the animal is comfortable and set up for success.
This Week's Training Challenge
Show Examples of Eating as a Behavior!
Have you had to teach your animal to eat? Perhaps eating something they don't like?
Or getting them to eat in an uncomfortable environment?
Have you tried unique strategies to get your animals eating well?
Show us examples of effective or creative strategies to get your animals to eat.
Share on social using #KPCTtrainingchallenge
Take Your Training Further with These Special Offers!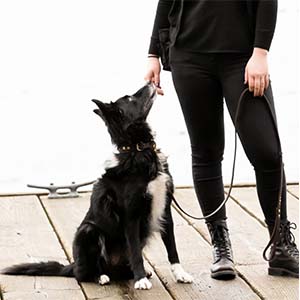 Learn from Home and Save Up to 15%
This month only, save up to 15% on courses for experienced trainers! Learn from home at your own pace and come away with skills you can put into practice right away.
Save 20% on Training Kits
Our training kits contain everything you need to start training your puppy, dog, cat, bird, or horse—all 20% off this month! 
Apply for an Online Course Scholarship
Take Your Training Further with These Special Offers!