LIVE FROM THE RANCH
Everyday Canine Fitness with Live Training Demonstrations
In this episode, Ken Ramirez and Lori Stevens discussed the many benefits of incorporating fitness exercises into your dog's (or other four-legged animal's!) everyday life, as well as exercises to get started, what to look for in your animal's alignment and balance, and how to progress through exercises safely. Ken demonstrated many exercises with Marlin, with Lori's guidance and feedback.
This Week's Training Challenge
Train your animal to station with their rear feet up on a low platform
- Demonstrate the process you took to train it or show the finished behavior.
- Or demonstrate any fitness behaviors demonstrated or talked about by Lori this week.
Remember to always train with positive reinforcement, be aware of your animal's limits, and have fun! 
Share on social using #KPCTtrainingchallenge
Take Your Training Further with These Special Offers!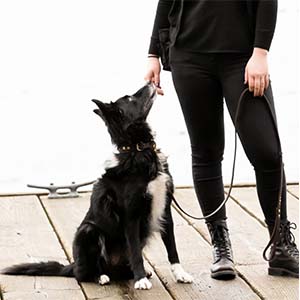 Learn from Home and Save Up to 15%
This month only, save up to 15% on courses for experienced trainers! Learn from home at your own pace and come away with skills you can put into practice right away.
Save 20% on Training Kits
Our training kits contain everything you need to start training your puppy, dog, cat, bird, or horse—all 20% off this month! 
Apply for an Online Course Scholarship
Take Your Training Further with These Special Offers!
LEARN ABOUT THIS WEEK'S SPEAKERS